The following updates were made to Puzzel Ticketing in the evening of 23rd April 2021. These are categorised as additional features, improvements to existing and bug fixes.
Additional Features
There are no additional features included in this release.
Improvements
Organisation has been added as an attribute option for custom export of Tickets.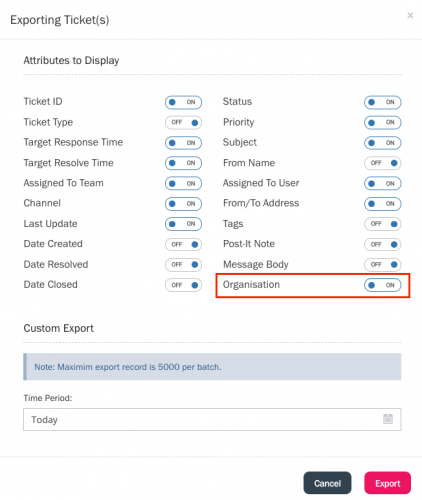 Bug Fixes
Fixed an issue with Form Field Matching which enables the usage of Form field table and matches with the Form field answers table
Fixed an issue with exported EML displaying incorrectly in Outlook on PCs