The following updates were made to Puzzel Ticketing in the evening of 29th July 2021. These are categorised as additional features, improvements to existing and bug fixes.
Additional Features
There are no additional features included in this release.
Improvements
Hyperlink an Image in message content
Users can now hyperlink an image inserted in the message content, signature or template to an external URL by clicking on the edit image option and entering the target URL.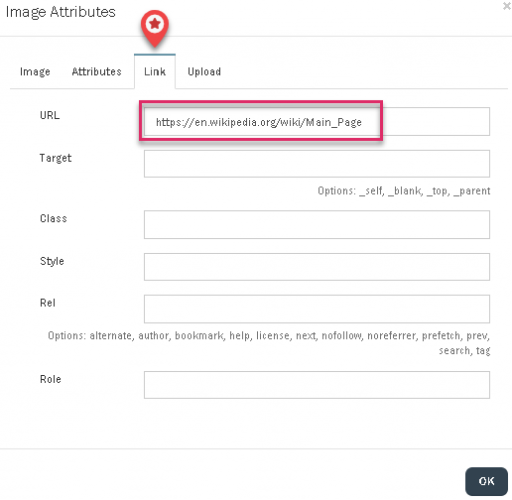 Rules to auto forward emails
You can now create a rule to auto forward an email to a specific address/addresses if a condition described in the rule is satisfied.

You can either specify a single email address or a list of addresses (separated by comma) to which the mail should be forwarded if the rule condition is met.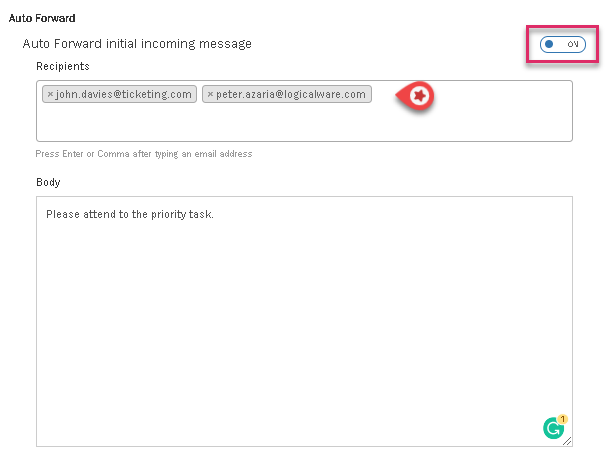 Bug Fixes
The issue where the number of online users shown was inaccurate has been fixed by periodically checking if the users have been online for longer than the session timeout and forcibly marking them as inactive. However, if the user refreshes the page, it flag will automatically switch to Online status
The issue with delete working time associated with a retired team has now been fixed
The issue with calculating VIP score has been fixed
The issue with recurring report date where users could set date in the past has been resolved
Guard against XSS