The following updates were made to Puzzel Ticketing on 30th March 2021. These are categorised as additional features, improvements to existing and bug fixes.
Additional Features
There are no new features included in this release.
Improvements
In this release we have included Form and Form fields for defining event rules that can be triggered when a specific event related to Form/Form field occurs on a ticket. You can define the events related to specific forms and/or form fields and set actions to be performed automatically once the criteria is met.
For example: When a Cancellation form is saved against a ticket, you could set the SLA to be changed to 30 mins.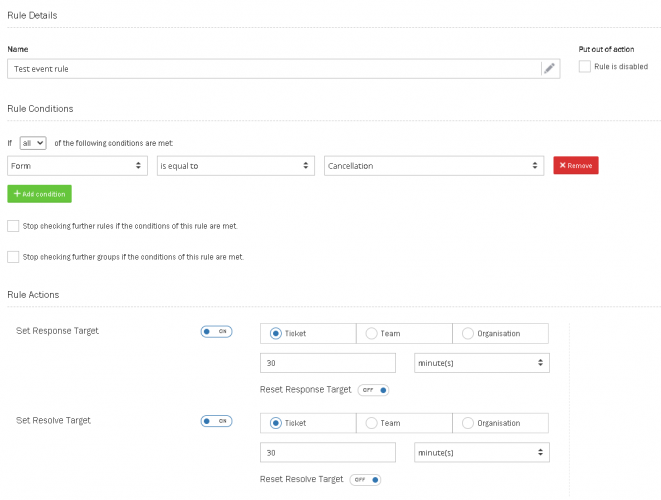 Bug fixes
There are no bug fixes in this release.