The following updates will be made to Puzzel Ticketing on 30th November 2020. These are categorised as additional features, improvements to existing and bug fixes.
Additional Features 
There are no new features in this release.
Improvements
Allow error tickets to be pushed to Puzzel
In this release we are enabling the error tickets to be synched in the Puzzel integration setup.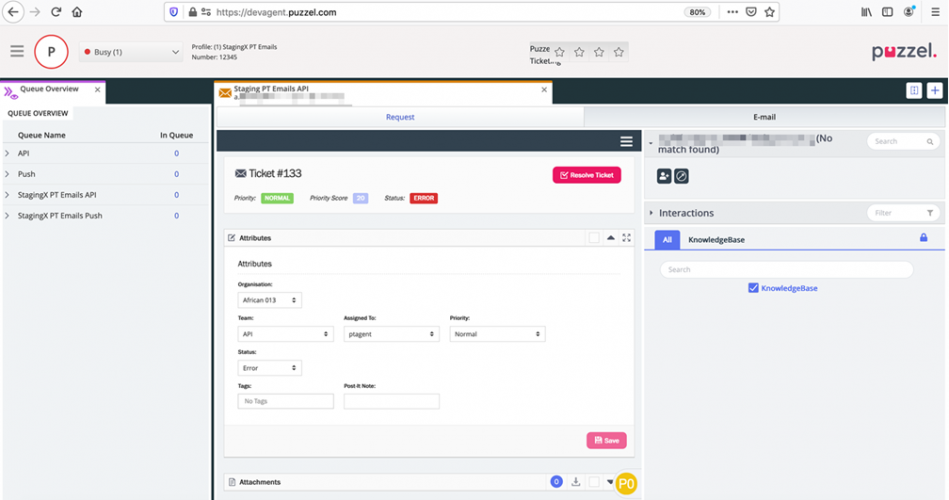 The admins can now choose to sync the error tickets by toggling the Synchronize Tickets with Error status option in the Puzzel Integration setup to ON.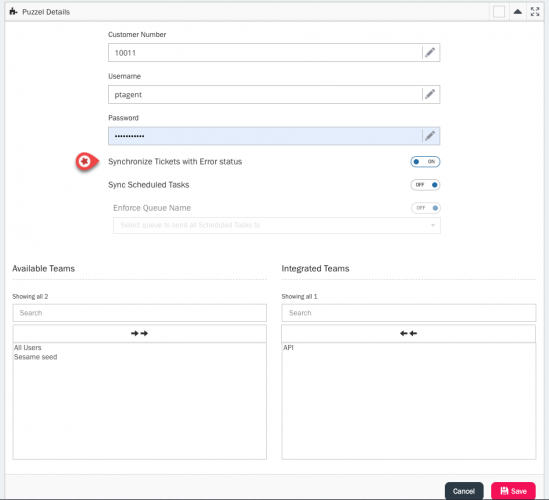 Allow all unresolved tickets to automatically return to team
Admins can now allow all unresolved [ open, pending, On hold, and error] tickets to return to team at a set time of the day. This can be configured in the Teams Settings page.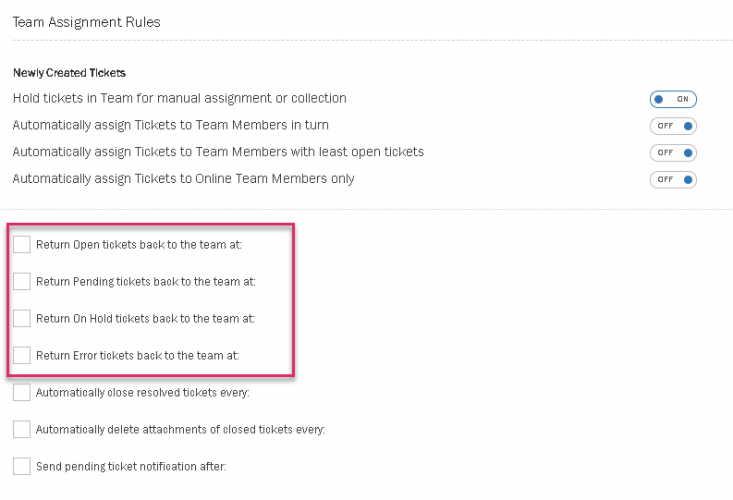 Bug fixes
There are no bug fixes in this release.