The following update was made to Puzzel Work Force Management on 14th of May 2021. These are categorised as additional features, improvements to existing and bug fixes.
Additional Features
There are no additional features included in this release.
Improvements
Agent Portal Holiday Screen Update
The holiday overview screen on the Agent Portal has been improvised to help agents filter by "Holiday Date" via the calendar icon.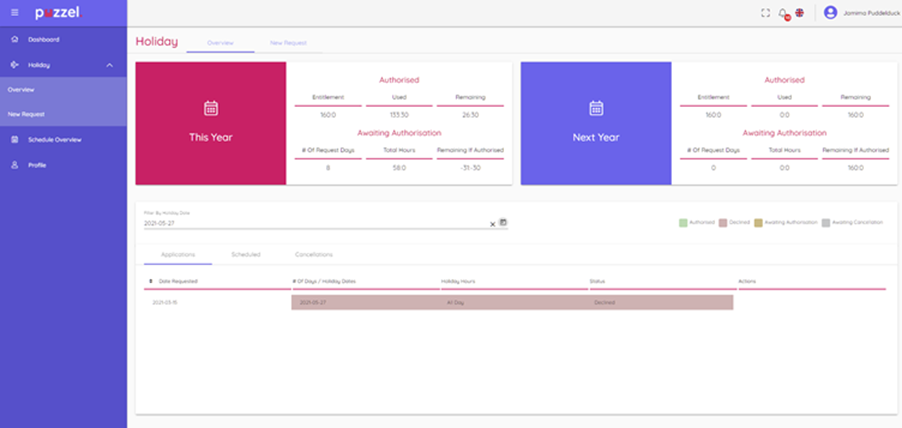 Additionally  on page load, recent "Date Requested" dates are displayed at the top of table as well as displaying "holiday hours" requested.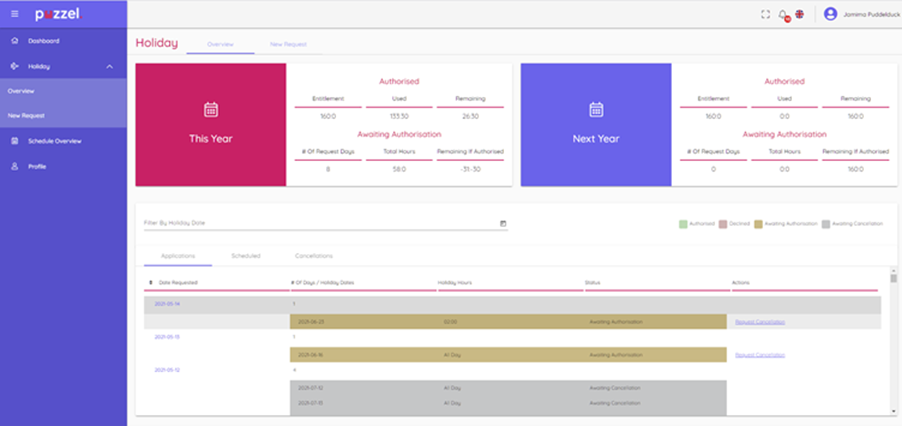 Bug fixes
There are no bug fixed included in this release