This article provides an overview of changes and additional features included in the 5th April, 2022 release. The changes made in this release mainly concern the Puzzel Workforce Management.
Note that some of these features may require a customised set-up before they can be activated. In addition, some features may have a set-up and/or monthly cost element associated to it.
Puzzel Work Force Management
Adherence Table page & Dashboard Widget changed to Adherence Now!
Adherence Now! is focussed on the current adherence state of your agents. The page refreshes every 30 seconds to show each agent's current scheduled & actual activities, whether the agent is in adherence or not & their adherence scores so far today. Adherence scores for other days are still available on the Adherence page & Adherence reports.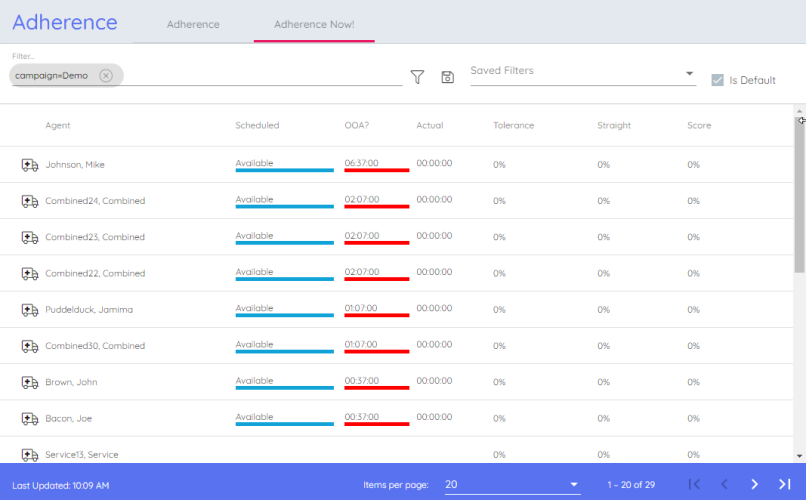 Bug fixes & Improvements
Adherence Table - Displays incorrect activity when agent has logged out
Missing scroll bar on Adherence Table
Internal server during activity creation in a shift