This article provides an overview of changes and additional features included in the March 8th release. The changes made in this release mainly concern the Puzzel Contact Centre (Admin Portal and Agent Application) and Puzzel Case Management (Puzzel Ticketing).
Note that some of these features may require a customised set-up before they can be activated. In addition, some features may have a set-up and/or monthly cost element associated to it.
Agent application
Character counter when sending SMS
When sending SMS there is a maximum capacity at 918 characters when using GSM and 402 characters when Unicode characters are used. It's therefore important for Agents to know how many characters are being used when they are authoring an SMS to be sent to the receiving party. Knowing this we have now introduced a built in SMS counter when sending an SMS from the Agent Application. The counter updates as the Agent is typing, including the SMS footer, and switches between GSM and Unicode counting automatically. The counter also indicates how many number SMS are being sent (for the receiving party it will be received as one SMS).
The maximum allowed length of the SMS can be changed in the Admin Portal. Keep in mind that more than 918 characters is not supported!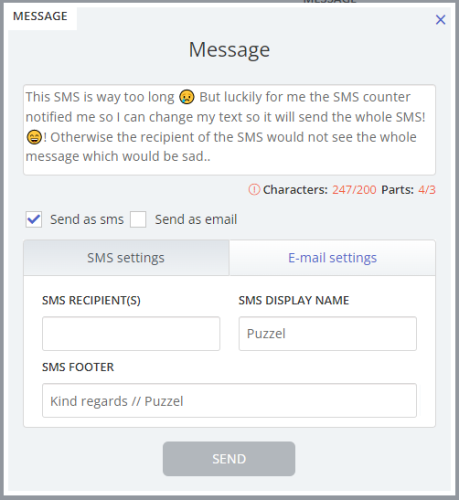 Bug fixes & Improvements
Improved how the Agent Application behaves when zooming in
Improved chat notification text when an Agent without a name joins the chat
The login page now automatically focuses customer key or username input fields if these are empty instead of the password field
Fixed some minor translation errors
Updated to the latest Jabra integration SDK. Users of the integration will not have to do anything on their end, this is an automatic update
Agent to Agent calls can now be put on hold
Puzzel Case Management (Puzzel Ticketing)
Webhook Support with Salesforce Integration
We have added the ability to authenticate using your Salesforce credentials in order to configure and send Webhooks to Salesforce.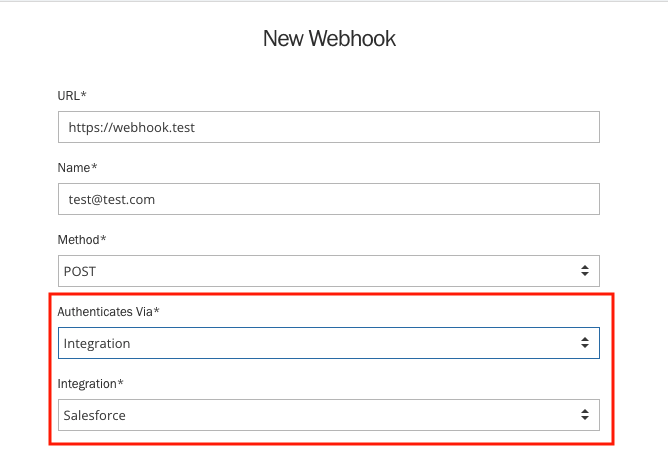 Ticket Performance Report
The Ticket Performance Report has four additional columns available for reporting on 'Organisation', 'Organisation Custom Attributes', 'Form' and 'Form Fields'.
Productivity -> New Ticket Rules
There is a new action available when configuring a rule, to automatically add a 'Form' and 'Form Fields' to the ticket upon it's creation.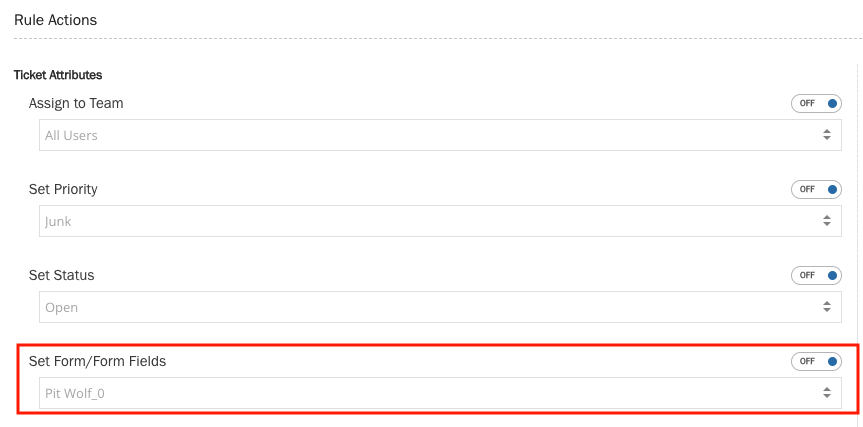 Puzzel Case Management Bug Fixes & Improvements
PDF Generation of Ticket Performance Report Failing
Inconsistent font formatting issues in the message editor has been resolved.
Issue when adding a 'Form' and 'Form Field' filter to a report would cause the report to fail.
Additional line space which was being added when inserting a template into a message.  Adding a template will no longer automatically add a line space.