A service named Puzzel Exchange Service should appear in services after installation.
The service account needs to be configured for the service: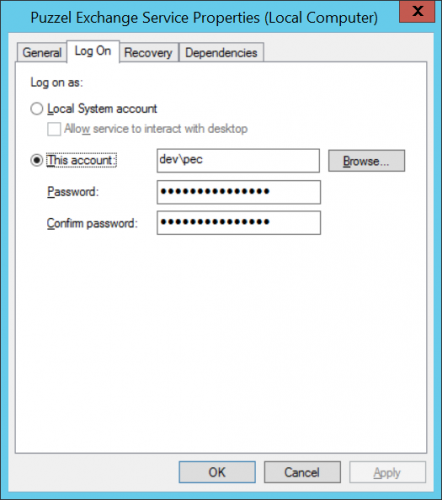 The service account will then get the "log on as a service" privilege on the local computer if it does not have this already. Startup type should be set to "Automatic" or "Automatic (Delayed start)".
After starting the service for the first time the following should be checked:
The subscriptions folder. There should be a file per monitored mailbox there.
The logs. Are there any errors?
Try to send an email to one of the monitored mailboxes. Did it enter queue properly? If not, what does the logs say?