Find the package that is right for you
From the heart of Norway, we are the leading European CCaaS provider and the technology partner you should be talking to for innovative solutions that deliver success beyond voice, connected experiences and deeper employee engagement.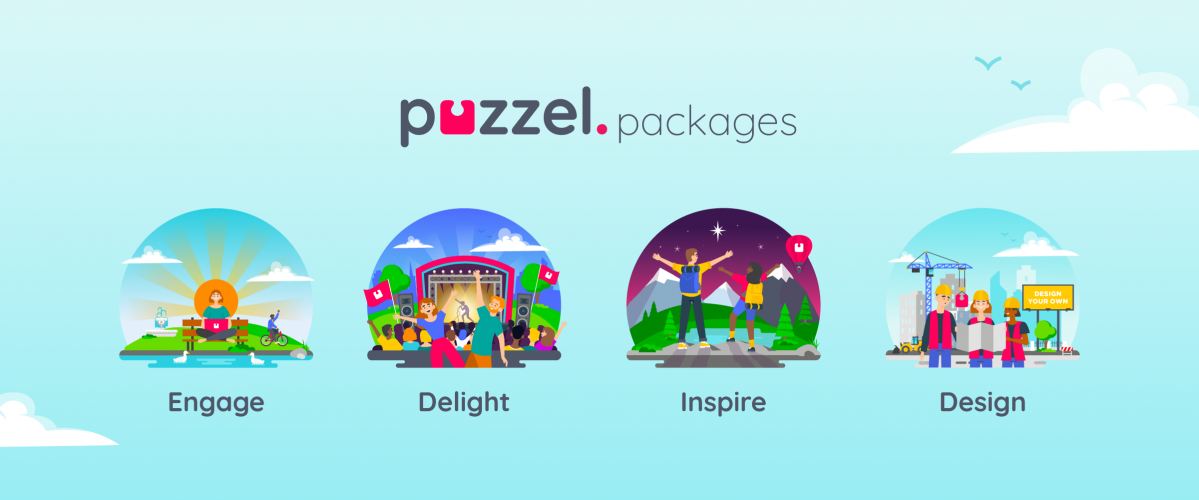 Engage
Puzzel Engage is our essential contact centre solution. Combining voice handling with one other digital channel, it offers a truly omni-channel experience for your customers as well as an array of must-have features. Agents and managers are given everything they need to handle calls effectively, including softphone, IVR, call out, and audio management, while skills-based routing ensures customers are directed to the right people with the right skills to handle their enquiries every time. Puzzel Engage also includes basic CRM integration and access to Puzzel's APIs for extra customisation.  For more details about the package see here.
Delight
Puzzel Delight is our advanced contact centre solution, combining voice with two other digital channels for a more impressive customer experience. In addition to voice standard, it includes silent monitoring for improved quality control and callback, giving customers a more convenient way to get in touch without having to wait in a queue. Puzzel Delight also offers e-mail case management, basic CRM integration and access to Puzzel's APIs. Agents and managers can also take advantage of e-mail and SMS campaigns to proactively reach out to customers and start two-way conversations. For more details about the package see here
Inspire
Puzzel Inspire is the ultimate contact centre solution, combining voice with all other digital channels for truly standout customer experiences. Infused with artificial intelligence and automation, it offers everything included in Puzzel Delight plus up to 12 months' call recording storage and our Advanced Agent Assist tool, which can guide agents through challenging interactions with helpful suggestions based on the customer's mood. All Puzzel's packages come with first-class reporting and analytics, enabling contact centre leaders to quickly measure customer satisfaction, agent and team efficiency, and maximise their return on investment. For more details about the package see here
Design
With Puzzel Design, you can build your own bespoke contact centre solution. We'll help you choose the right channels, integrations, tools and automations to suit your unique business needs and contact centre environment. For more details about the package see here