Logging on and off Queues (My Status)
If you want to log yourself on or off queues, or go in or out of pause, you can do this on the "My Status" page.
When logging on you must enter the phone number you want to receive calls on and choose your preferred profile.
iOS device: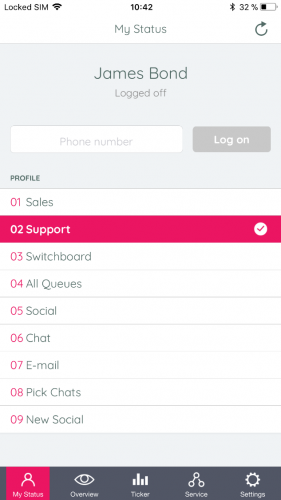 Android device: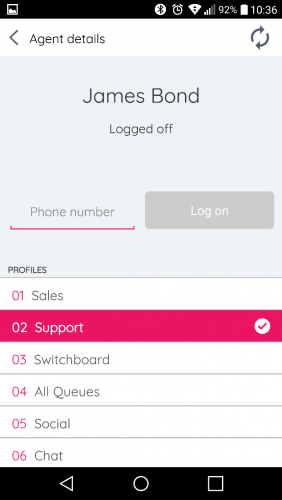 Softphone is not supported in the mobile app.
When logged on, you can go in and out of pause (with or without pause-reasons defined), or log off queues again: