Changing Toaster Display Time
In Settings on Puzzel Agent Application you have the possibility to change the display time for toasters. However the limit set in the Puzzel Agent Application settings will be overridden by any browser or operation system limitations.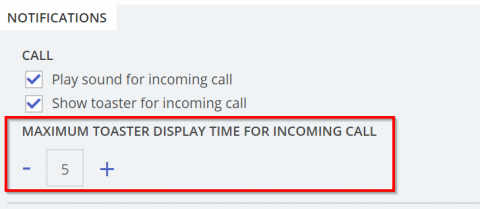 If you experience that the toaster is not being displayed for the time you've set in the Agent Application you may want to check the settings in Windows.
Open the Settings app in Windows, choose "Ease of Access" and scroll down until you find "Show notifications for" as showed below.