Legger til en ny kilde til sosiale medier
For å starte prosessen med å legge til en ny kilde for løsningen for sosiale meldinger, trykker du bare på knappen.

Dette viser dialogboksen for å legge til en ny kilde: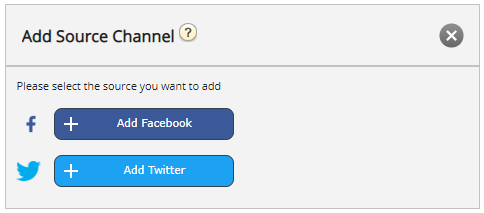 For tiden er de to støttede kanalene Facebook og Twitter.
Please note that, effective from Aril 29th, 2023, support for Twitter as a messaging channel for the Puzzel Contact Centre platform will be suspended. Please see the
relevant announcement
 for more information.