Logging on into Puzzel Ticketing
You can get access into your Puzzel Ticketing environment if you have already signed on into Puzzel Agent Application. Click on the + sign on the top right corner of your screen as shown in the picture below.

Select Puzzel Ticketing widget from the list. You may also set this widget as a quick access or favourite by clicking on the star at the top.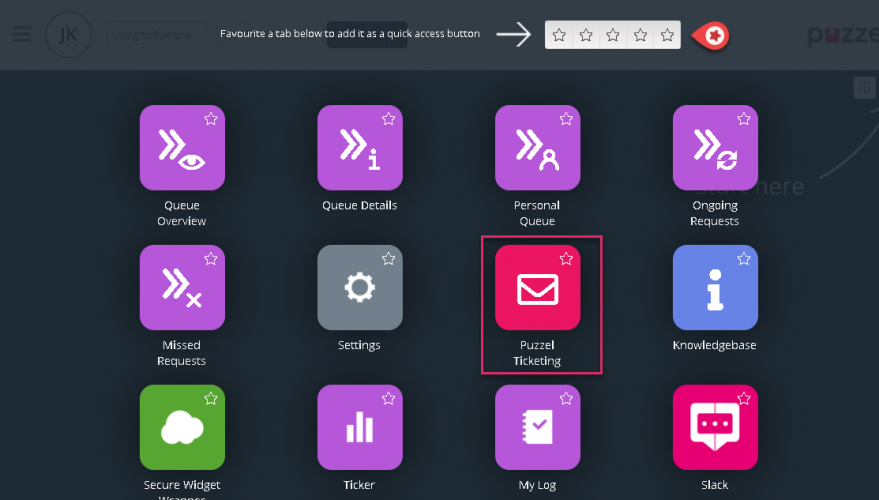 You will now be taken to the Tickets page of Puzzel Ticketing through Single Sign On.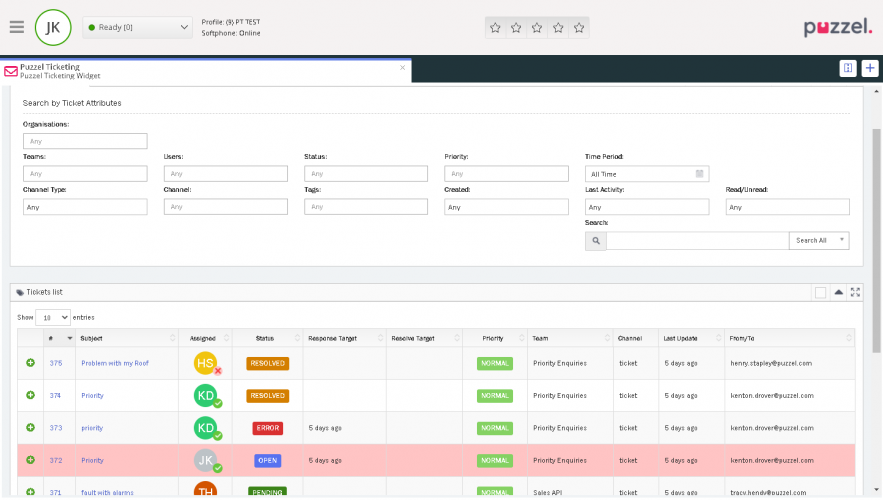 Please note that you have to be logged on into Puzzel Agent Application in order to receive any new notifications. All new tickets will be processed by Puzzel routing engine and assigned to best qualified available agent.