Wijzigen van een tijdmodule
Als u wijzigingen wilt aanbrengen in een (lokale of gedeelde) tijdmodule, klikt u op de naam van de module om de details van deze tijdmodule te openen. Vanaf deze pagina kunt u tijdsperiodes toevoegen, bewerken of verwijderen.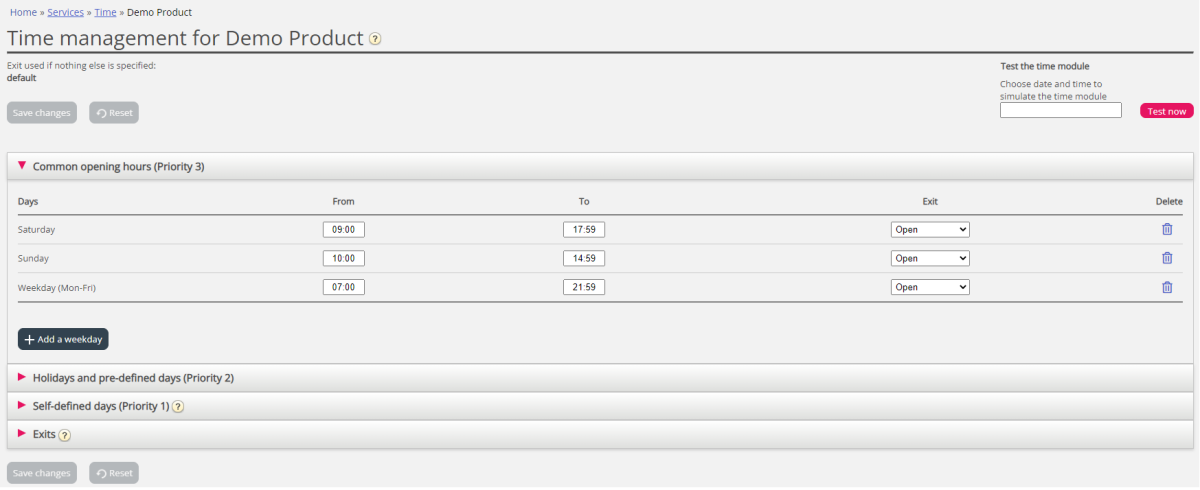 De waarde in het veld "Aan" moet altijd één minuut voor de gewenste eindtijd worden ingesteld. Dit is omdat het een hele minuut beslaat. Als u einde 15:59 instelt, betekent dit einde 16:00:00.
Vergeet niet om de wijzigingen die u maakt op te slaan. Als u de wijzigingen wilt annuleren (voordat u ze opslaat), klikt u op de knop "Reset".