Survey and Satisfaction score
You want to know what the customers think about your chatbot. To know this, you can use the built in Survey.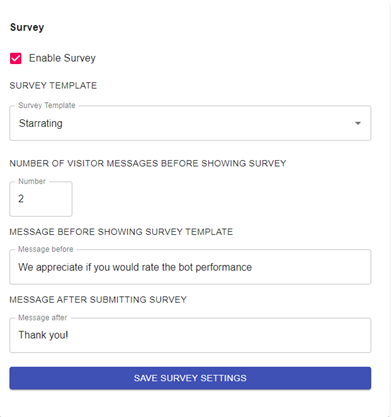 To build a survey:
Go to Settings and enable survey.
Select which type of rating you want to use by choosing a template
Define when the survey is to appear by specifying number of messages before showing survey
Add messages to prompt the visitor before and after the survey
There are different survey templates as shown in the image below.

You can see the total satisfaction score in the bottrainer by going to conversations tab.