Up to 5 tiles can be saved to a dashboard tab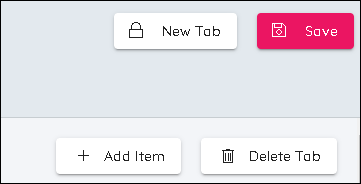 It is possible to have 2 dashboard tabs
There are 4 buttons on the upper right of screen. Add Item, Delete Tab, New Tab and Save
By default, a tab will already exist
To Add tiles, click on Add Item
Choose from Add Chart, Add Stats or Add Campaign Summary

Chart is for detailed information over intervals of time.
Stats is for a Table and shows statistics over periods of time, Daily, Week to Date, Month to Date
Campaign Summary shows the status of weeks in the future with regards to forecasts, schedules and published schedules

Charts and Stats allow the choosing of metrics that are to be displayed. Click the diagonal pointing arrow to choose data
Tiles can be made taller or shorter, wider or narrower. They can also be dragged and dropped to different positions.