As a default, all rows (e.g. agents, user groups, queues) are shown in a report.
You can add a row filter with one or more entries if you want to show only the selected ones or exclude the selected ones.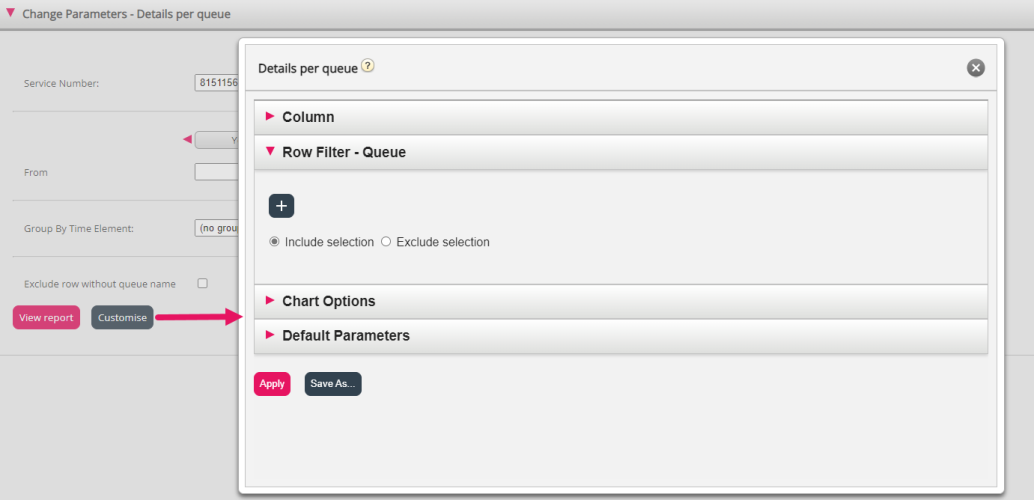 To add elements to a Row Filter, click the + sign to open a new window with the elements available for this report. In Details per queue, all queues are shown: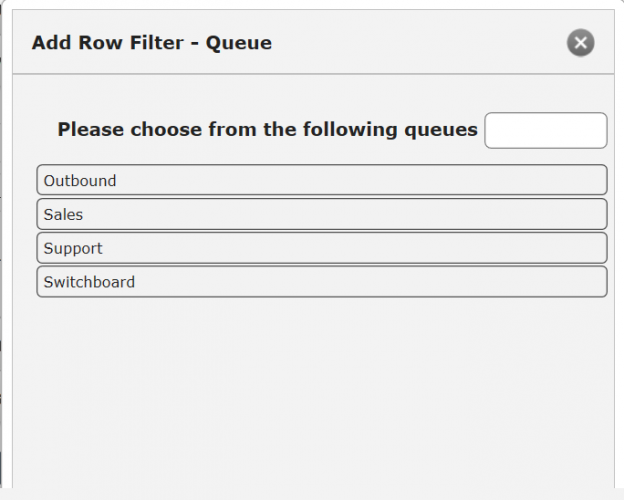 Click on the elements (here queues) you want in the filter, and then close the window. You will now see the selected elements in the row filter.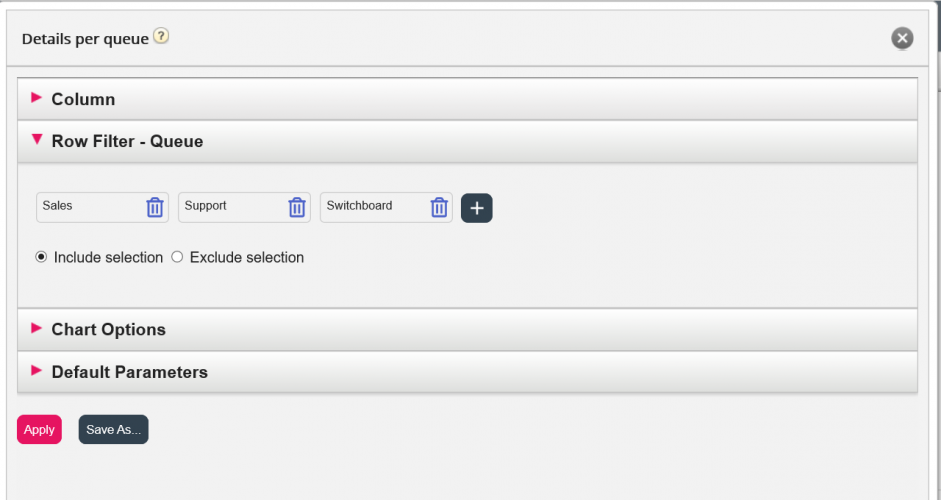 You can remove elements from a row filter by clicking the Garbage bin.
The default is Include selection (show only selected elements/rows in the report), but you can change to Exclude selection if you want the report to show all elements except the selected ones.
Click Apply to close the Customise window and then click View report to generate it, or configure more in the Customize window.