Customising Default Parameters
Default parameters allow you to define certain elements so you dont have to define them every time you want to see the report. The default parameters you can define for your reports are:
Service number (if you have several)
From and To (e.g. Last week Monday 00:00 to Last week Sunday 24:00)
Limit time range (e.g. mon-fri 0800-1600, Saturday 0900-1400)
Group by time (e.g. group by Day).
You can also decide if these parameters should be Hidden, Read only or Editable for the users of the report, through the Appearance column.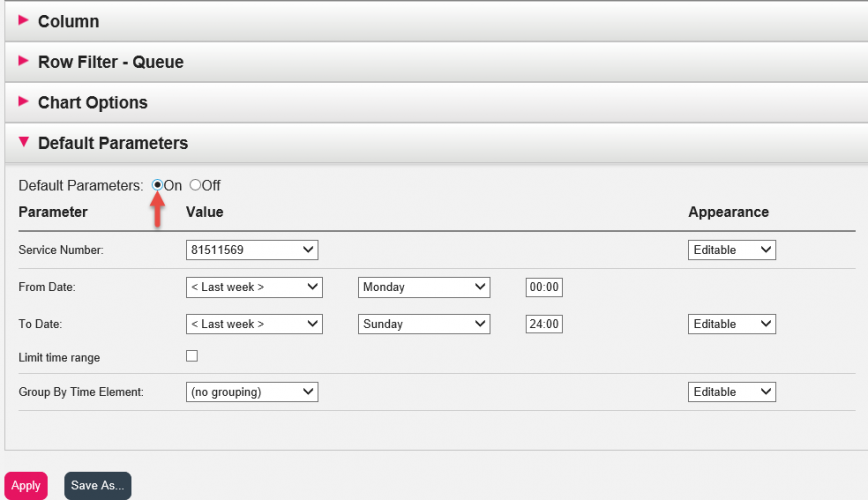 When you have finished customising a report, click the Apply button to close the window. Then click View report to generate the report with the defined parameters. If you want this report to be available in the future, expand the Change parameters part above the report and click Customise, and then click the Save as button. A new window will appear where you can enter a name and description for your report.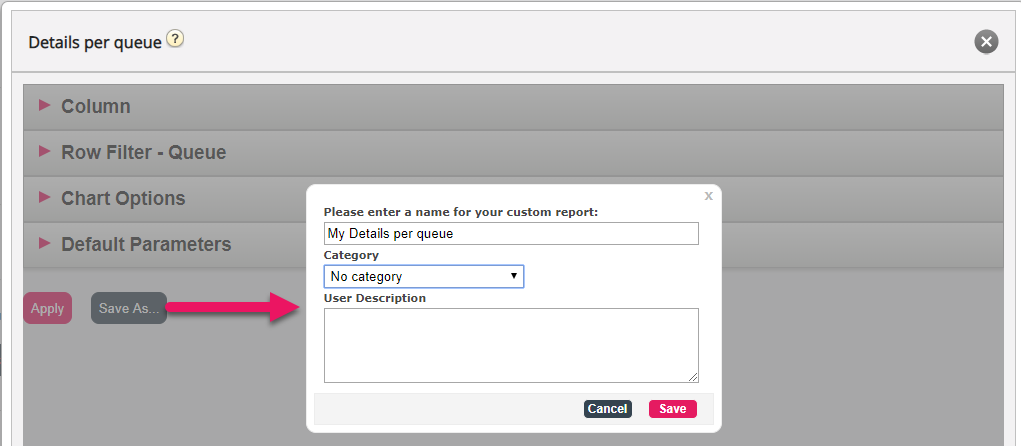 When you have saved the report, you can find it under the Custom reports accordion.
For more detailed information and further explanations about statistics, Please refer to the section here