Shows in real time the total number of requests offered to (=received) and answered per access point.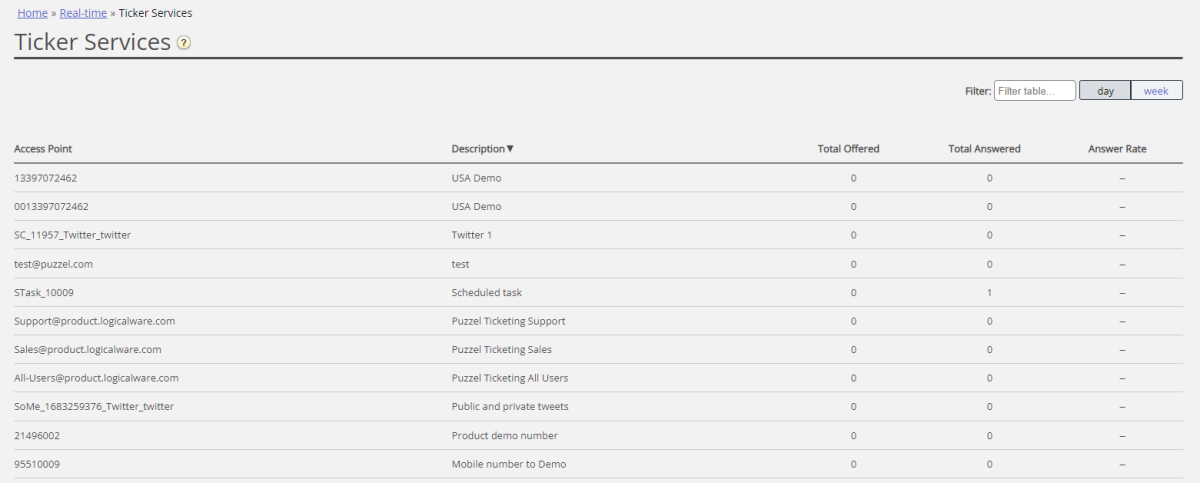 You can toggle between Day and Week view. Day view shows values so far this day (starting midnight), while Week view shows values so far this week (starting midnight between Sunday and Monday).
Please note that
Agent-to-agent

calls are not included in Ticker Service since such calls are not 'requests' to an access number.

Outbound calls (aka 'callout") are shown on the configured access number. 
Scheduled tasks are reported as Offered when they are created, and as Answered when agent accepted the request, and this might be several days apart.