If you want to upload a file with (customer) contacts, click File upload and follow the instructions.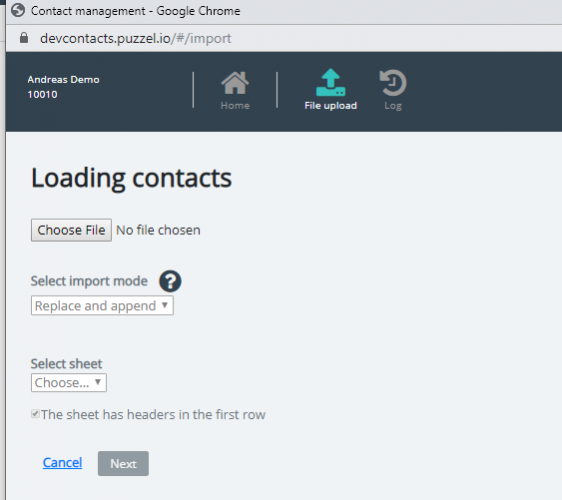 First, click Choose file and select the correct Excel file on your computer.
Then choose Replace and append or Full replace.
Then select the correct Sheet in your file.
If your file contains a header row, make sure to check The sheet has headers in the first row
Then click Next.
On the Map columns page, you must map the columns in the file to the correct columns in the Contact table in Puzzel.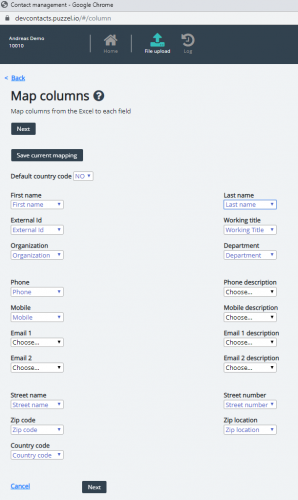 If you have used the proposed column header names, (most of) the mapping will be done automatically.
If this files format is the format you will use the next time (every time) you upload a contact file, it is very useful to click Save current mapping
When you're done with the mapping, click Next to go to the Preview (file upload) page.
If the mapping looks correct, then click Start import. If not, click < Back to adjust the mapping or Cancel.
When the import is done, you can see a new entry in the Import log.